Train Together And Have A Blast In The Process With Our Family Martial Arts Classes
There's simply no better way to learn the ins and out of traditional martial arts training than with our Family Martial Arts Classes at Vortex Sports Academy.
Offered each evening from 5:30 pm - 7:30 pm, this program is giving families across Leander the chance to train side-by-side and take on a revolutionary system of instruction that can't be found anywhere else.
Check it out today or learn more by simply filling out the short form on your screen!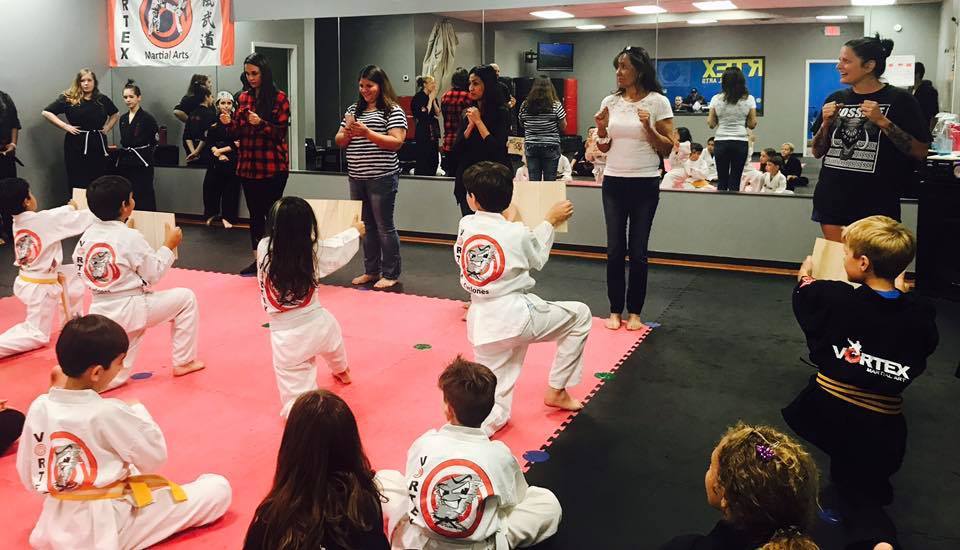 What Makes Our Family Martial Arts Program So Special?
We have combined the best aspects of Functional Stand Up Self Defense from Karate, Krav Maga, Taekwondo, Boxing, and Thai Boxing. Then we mixed in some Brazilian Jiu-Jitsu, Greco Roman Wrestling, and Russian Sambo to create a cutting-edge edge whole system of self-defense. Our Family Martial Arts program teaches an exclusive and unique stand up art which uses blind spot positioning and balance manipulation mixed with stand-up striking to create the ULTIMATE personal protection system.
PLUS, every class is taught with scalable exercises that can be modified to meet the needs of any skill level. Adults pair with adults and kids pair with kids to help everyone stay challenged and have a blast.
Join us in Leander for:
Effective self-defense strategies
Total-body fitness training
Incredible character development skills
And a fun new family tradition!
Join Us At Vortex Sports Academy Today For The Best Family Martial Arts In Leander!
We are proud to provide high-quality martial arts training in a safe, family-friendly environment and we can't wait to show you everything we have to offer.
Our Family Martial Arts program is great for all ages and abilities. Just fill out the short form on your screen to learn more about Vortex Sports Academy in Leander!